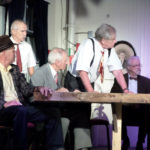 Back by popular request!

A blistering character study and an examination of the American melting pot and the judicial system that keeps it in check, while at its core, holds a deeply patriotic faith in the American legal system. A classic.
The Bay St. Louis Little Theatre has announced its upcoming season of shows.