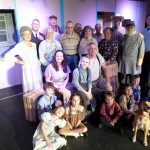 The tale is a hilarious story of two ne'er-do-wells who kidnap a young boy in Summit, Missouri, and hold him for ransom.
The two crooks intended to use the money to fund a scam that would cause financial ruin for honest folks.
But the moment that they arrive at their hideout with the boy, the plan begins to unravel...