The Bay St. Louis Little Theatre opens the classic drama "Twelve Angry Men," written by Reginald Rose, on June 14th.
The story is set in a New York Court room in 1957. In a hot, cramped jury room, a lone juror, with doubts about the case against a 16-year-old boy accused of murdering his father, has to stand up to eleven other men who are convinced of the boy's guilt. Tempers get short, arguments grow heated, and the jurors become twelve angry men. Tensions remain high right up to the jurors' final verdict.
The verdict is unanimous; TWELVE ANGRY MEN rocks the BSLLT stage, and this is one jury deliberation you'd rather see in person….
The show dates and times are June 14, 15, 21 & 22 at 8pm and June 16 & 23 at 2pm. Doors open one hour before the show and seating starts 30 minutes before each show.
→ Check out photos of this event in the Theatre Gallery! ←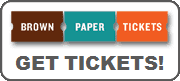 Brown Paper Tickets Ticket Widget Loading...
Click Here
to visit the Brown Paper Tickets event page.